We Offer Residential & Commercial Plumbing Maintenance & Repair
Your plumbing system is like a highway system. When the roads are clear, and the traffic is light, everything runs smoothly. You can get from point A to point B quickly and easily.
The water in your house should be able do the same thing – get from point A to point B without any impediment. When a traffic jam in your plumbing occurs, or something gets stuck or fails, you need a qualified plumber to make things right.
At Rooter66 Plumbing & Drain Cleaning, we offer fast, reliable, and friendly plumbing services around the Denver area, including Thornton, Northglenn, Broomfield, and Westminster. Our mission is to be the best plumbing company in the area.
Our number one priority is you, the customer. We make sure that every job is done correctly, and your satisfaction is our number one priority.
Our plumbing services include:
Drain & Sewer Cleaning
Leaking Pipes
Water Softener Installations
Remodeling & Additions
Fixture Replacement or Elimination
Hose Faucets
Thawing Frozen Pipes
Downspout Repairs
Leak Locating
Sewer Repairs
Sump Pump Repairs or Installations
Whole House Re-Pipes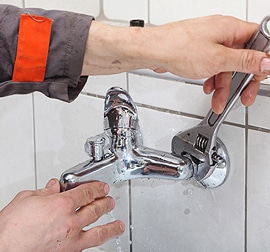 Our licensed plumbers are highly trained and have gone through full background checks prior to hiring. Each technician has a fully equipped van stocked with the tools needed to tackle virtually any plumbing problem. Our highly skilled professionals are prompt, courteous, and respectful. They will even clean up after themselves once they finish the job. We don't only consider you as our customer, but a part of our family. We will go out of our way to ensure your satisfaction.
Call 303-596-0265 Now and Get Your Pipes Fixed with Rooter66 Plumbing & Drain Cleaning